Daring Bakers' September 2012 Challenge: Empanada Gallega
As I type, this post is already one day late (DB challenges are supposed to go up on the 27th), and since it's 23:30, there's a fairly high chance it will actually technically be 2 days late. And that's before you start trying to fathom out time differences. But I'm telling myself better late than never!

Patri of the blog, Asi Son Los Cosas, was our September 2012 Daring Bakers' hostess and she decided to tempt us with one of her family's favourite recipes for Empanadas! We were given two dough recipes to choose from and encouraged to fill our Empanadas as creatively as we wished!

I was lucky enough to enlist the help of my brother and his Spanish wife for this challenge. They came round and were soon kneading dough and chopping onions, then waiting patiently for it to cook so we could try it out. I think it passed the test!

You can find full details of the challenge, the dough recipes and some filling ideas here. I made the first dough, and used about 1/3 plain flour and 2/3 seeded white bread flour.

We made two fillings, and separated them by sticking both sides of the dough together to make a barrier. One was a more traditional tuna, tomato and egg version, and the other was a 'randomly using up what's in the fridge' bacon, caramelised onion and red chard version. Both were delicious!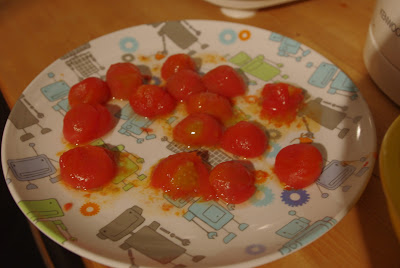 Mr P the perfectionist even peeled the cherry tomatoes - I'd have chucked them in whole!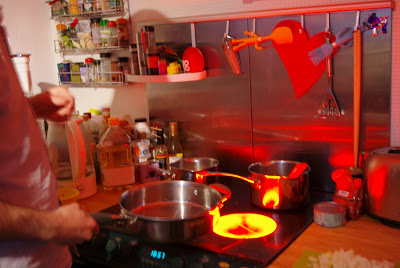 Basking in the halogen glow...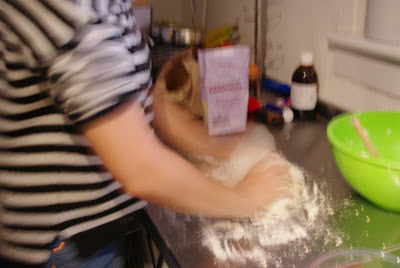 Kneading so fast everything was a blur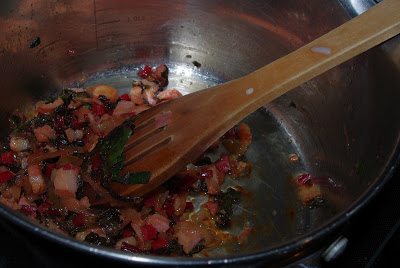 Bacon filling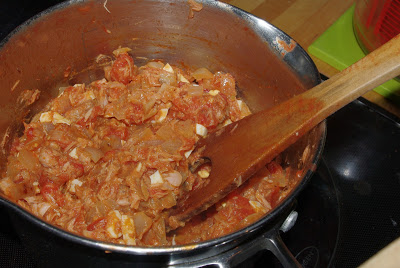 Tune filling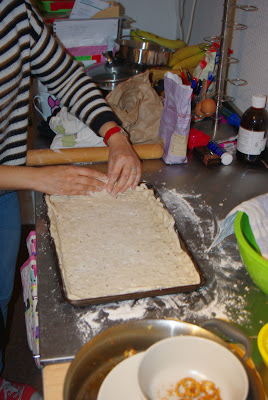 Lining the tray with the bottom layer of dough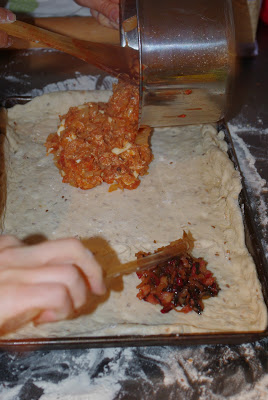 Two sets of hands = two fillings going in at once!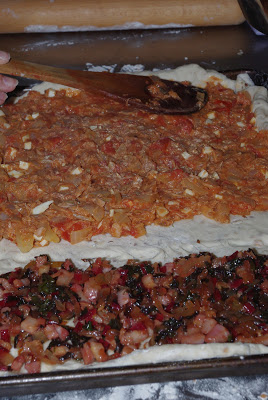 Ready for the top layer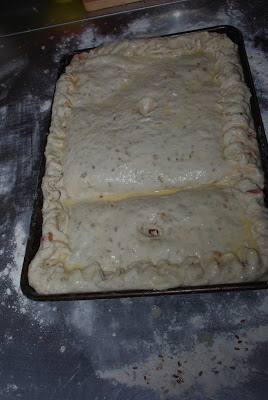 About to be baked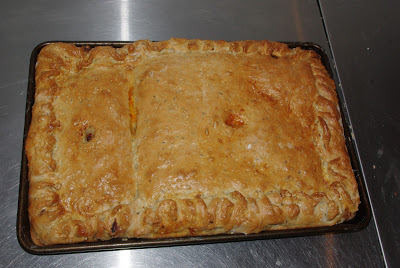 Ready at last!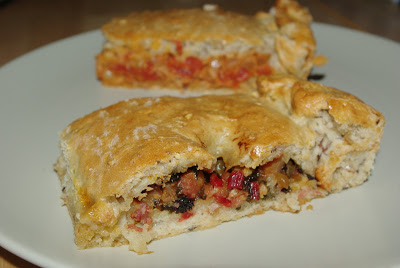 Bacon and chard in front, tuna in behind.

They were both delicious - thanks for a very tasty challenge!
(And the time on the clock... 23:41!)