The Daring Cooks' November 2011 Challenge: Cooking with Tea!
Sarah from Simply Cooked was our November Daring Cooks' hostess and she challenged us to create something truly unique in both taste and technique! We learned how to cook using tea with recipes from Tea Cookbook by Tonia George and The New Tea Book by Sara Perry.





We had fairly free reign this month - to cooks something (anything!) savoury using tea.




It was the excuse I needed to give tea smoking a try - something I've been curious about for a while. I tea smoked tofu on the hob, using a bit of a Heath Robinson-ish cobbled together smoking set up, over sugar, rice and gunpowder tea.




Here are some step by step photos...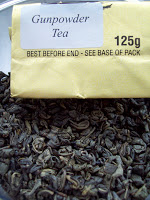 Tea!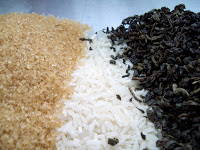 Demerara, rice and tea. Looking a bit like a national flag, but of which country I've no idea!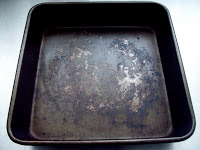 Essential item number one - a baking tin that is already quite trashed...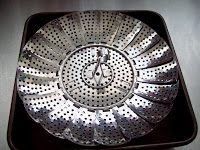 Essential item number two - a vegetable steamer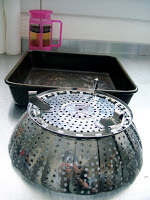 Feet. It need to have them!
Smoking mix, on tinfoil, in the tin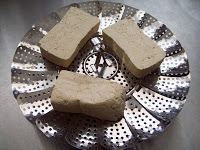 Tofu on the steamer (smoker?)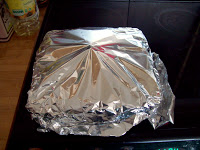 Another layer of foil went over the smoking mixture, then the steamer and tofu, then I gave it a tinfoil blanket and wrapped it up tightly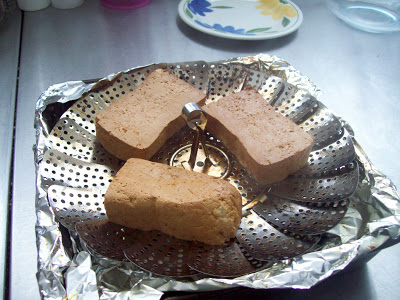 Smoked tofu! Woop! After 15 minutes on the hob on medium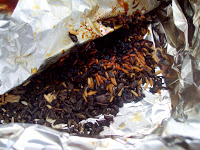 The spent smoking mixture

I made some of it into stir fry with rice, carrots, garlic, ginger, spring onions, egg and sesame oil and soy sauce.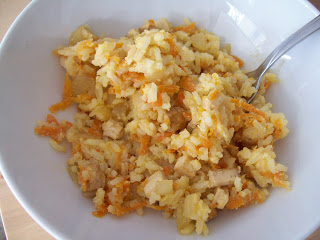 And some into smokey baked beans, with dried kidney beans, black eye beans, tomatoes, tofu, onions and probably some other stuff that needed using up which I have forgotten about!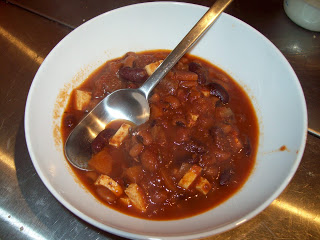 And I also made an oat bread, steeping the oats in camomile tea first. It was lovely :o)