Happy Birthday "Tutu" you!
So Mini-M turned 1 yesterday - the past year has gone past at breakneck speed, yet been one of the longest ever too.
Both Mr E and I were busy in the run up to her birthday creating some homemade presents. I think we both figured that she didn't really need anything, but wanted to do something special to mark the occasion.
He illustrated her an original board book - which I have a sneaking suspicion may appear here in a future post, based on the number of pictures taken of it.
I made her a tie-on voile "tutu" since she likes playing with little bits of things - paper, material, you name it! I also shocked myself with my own organisation, and started sewing some felt food back in early June, and finished it a whole week in advance. Unheard of - I'm normally an epic night before into the small hours of the morning finisher!
Anyway, without further waffle, here are some photos of her presents...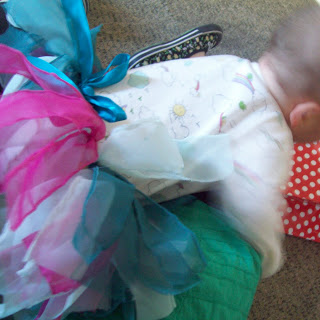 Scientific tutu & crawling experimentation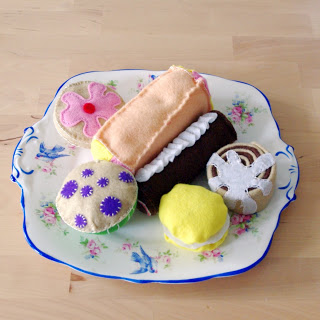 Cake time :o) Chocolate swiss roll, Battenburg, Blueberry muffin, Cinnamon danish, Empire biscuit, Lemon macaroon