It's been a little quiet on the blogging front this month…
That's because I've been up to my eyes in icing sugar. And I'm not just talking in metaphors - I'm sure my kitchen now has a fine coating after I turned the electric mixer on too high whilst making industrial quantities of butter icing.

August has been a month of evening baking, filling the freezer with layers of sponge cake, followed be a couple of days of frantic icing to finish the 'wedding cake' from some lovely friends. I'm putting 'wedding cake' in quotes, since whilst it was most definitely cake for a wedding, it wasn't a traditional wedding cake. of the three tiers of ivory flowery fruitcake variety.

Nope, it was 9 separate cakes, each one different in flavour, icing and decoration, creating a kind of cake buffet. I caught up with the bride before the wedding to talk cake, and we brainstormed ideas (whilst eating cake, naturally!). I left the cake chat with a list of decoration ideas, a list of cake flavours, and a list of dietary requirements, and fairly free reign to combine those as I wished - a scary responsibility! Hopefully it turned out as they'd hoped...

Recipes for some may follow later, but for tonight, here's some pics and brief descriptions.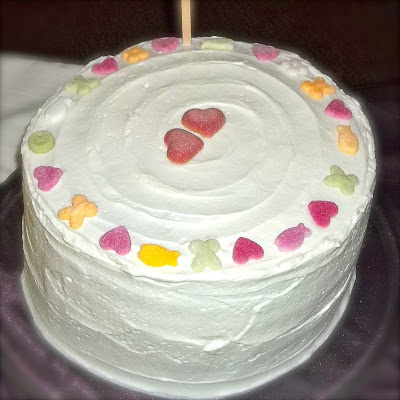 6 Layer Rainbow Cake with Lemon Buttercream (Gluten Free)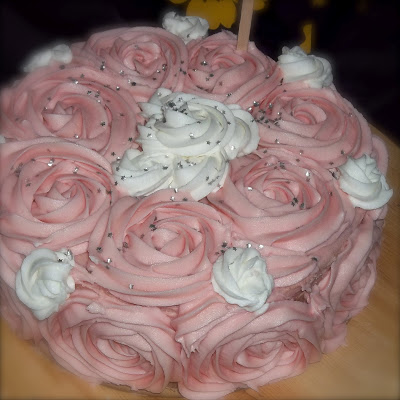 Chocolate and Rose Vertical Stripe cake with Strawberry Buttercream (Gluten Free)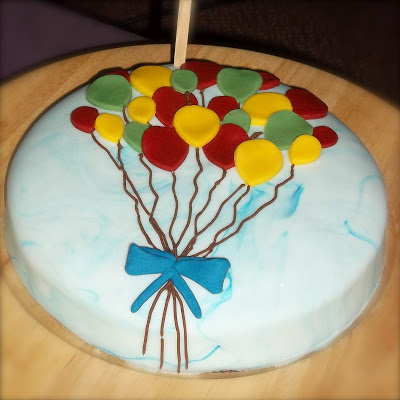 Spiced Chocolate Beetroot Cake with Fondant Icing (Gluten Free, Dairy Free)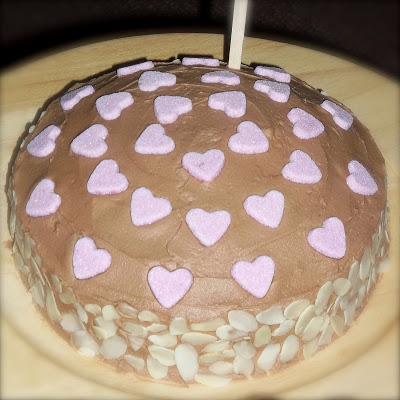 Vanilla Sponge with Chocolate Icing (Vegan, Gluten Free)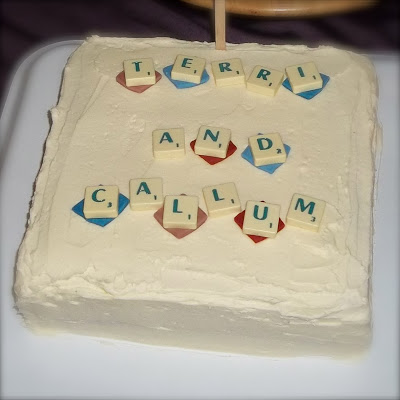 Banana and Strawberry Cake with Lemon Icing (Vegan)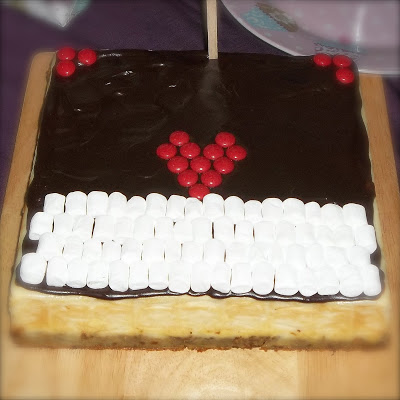 Baked New York Cheesecake with Chocolate and Marshmallows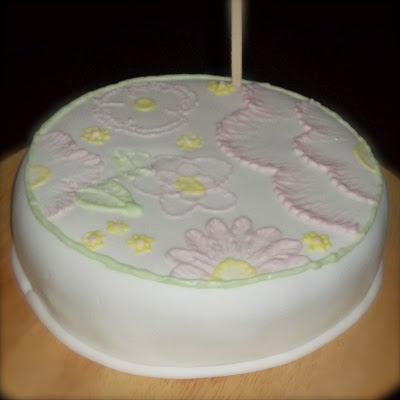 Banana Rum and Pecan Fruitcake with Marzipan and Fondant Icing (Gluten Free, Dairy Free)
Chocolate and Coconut Cake with Fondant Icing (Gluten Free)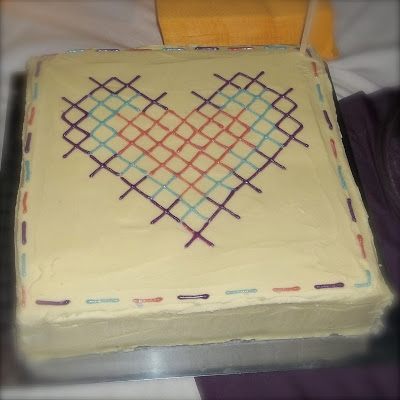 Lemon Almond Cake with White Chocolate Buttercream (Gluten Free)
So after mixing my way through about 5kg icing sugar, I'm going to take a little break from making buttercream for a while. Any cakes I make will be of the not-requiring-icing variety!!!!