Mr E's Photo Catch Up (sort of!)
As you may know, last year I took a photo every day and documented them here on Makey-Cakey. This year Mr E is doing the same thing, and I am very sporadically and with a significant time lag, posting monthly-ish roundups of his pictures.


My last roundup took us to the 27th April, when we set off on a camping road trip around the Highlands for three weeks, during which time, normal service was suspended - he didn't specifically take daily photos, I probably monopolised the camera again, and took waaaaaay more than one a day.

To be fair, normal service was suspended in a whole load of other ways, like having to wear all of our clothes, hat gloves etc at night in our tent as the temperature dipped below zero, listening to endless hours of children's songs (oh wait, that's fairly normal), not eating lunch because we didn't want to have to unpack the car to find the food (don't worry, we fed Mini-M!) and spending a lot of time in the campsite toilet block because it was warm! All of that aside, it was a fantastic trip though. And the apparently 'Arctic winds from the North' meant that as well as the chilly temperatures we got clear skies and stunning views.

So I thought that before I continue with Mr E's daily photo roundups, I should fill in the holiday gap. To that end I've just spent 20 mins agonising over which photos to pick. I was tempted to go for all the silly ones - the holiday outtakes - but I've concluded they are most likely to be of interest to family and friends (and probably limited interest at that) and they've already been bored to death with our pics. So instead I've gone for the 'Visit Scotland' approach, with scenic views aplenty.

Seriously though - the far north and west of Scotland is amazing. If you are lucky enough to live here, get out and explore! If you're not, then brave the elements for a holiday. Deserted beaches, deserted roads, endless horizons, towering mountains, rocky cliffs, and if it's cold enough, no midges!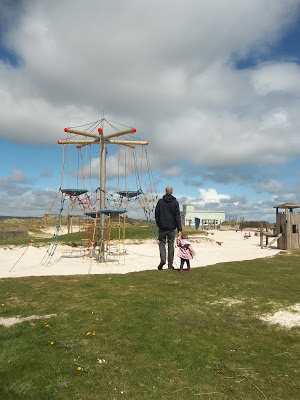 Montrose Splash playpark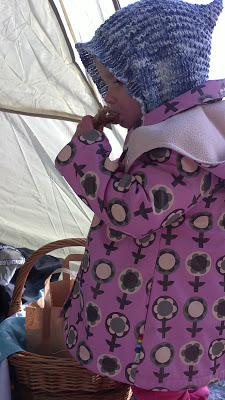 Bread for breakfast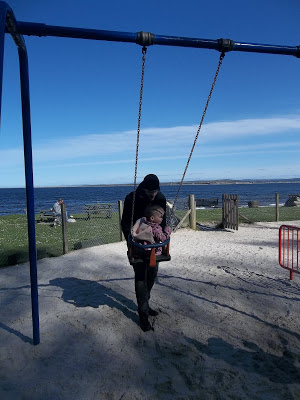 Rosemarkie swings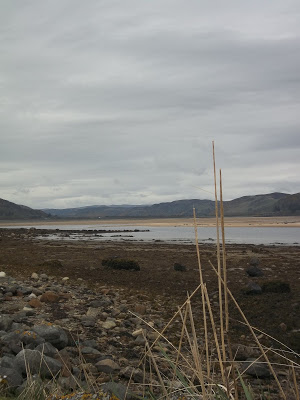 Loch Fleet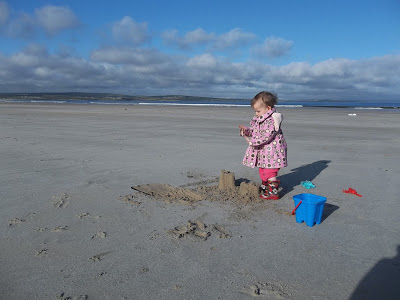 Dunnet Sands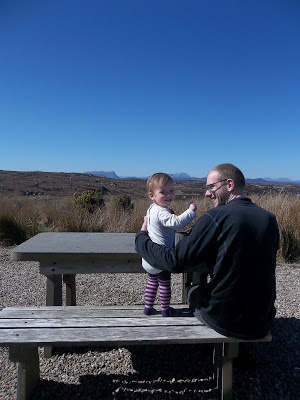 On the way to Durness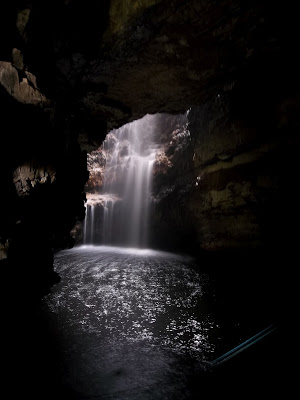 Inside Smoo Cave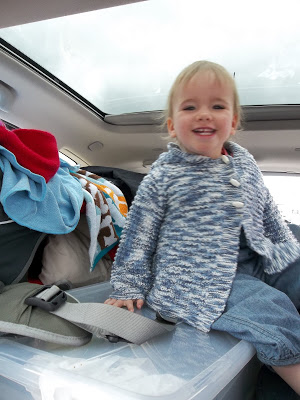 A happy camper (with towels drying!)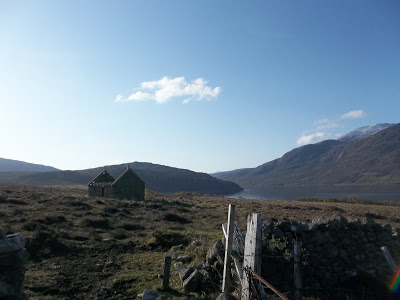 Little Loch Broom at Badrallach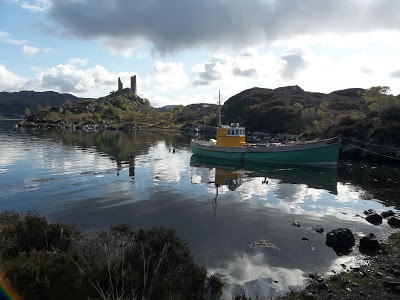 Castle Moil, Kyleakin, Skye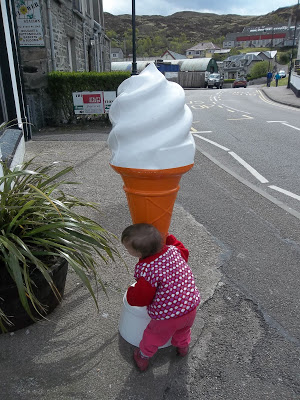 Hugging the giant ice cream in Mallaig
Giraffe on the West Highland Line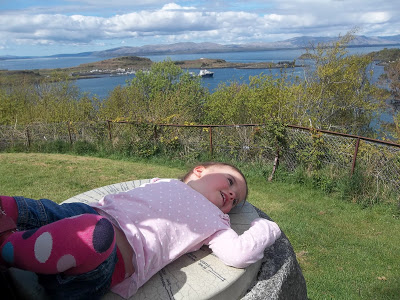 Relaxing at Pulpit Rock overlooking Oban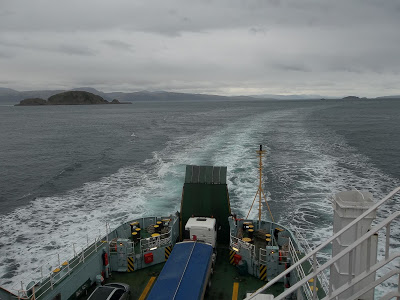 Over the sea to Skye - oh wait - we've been there already - must be Colonsay!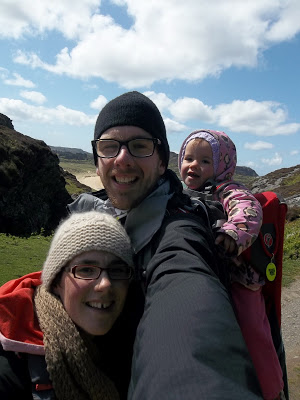 Family portrait en route to Balnahard, Colonsay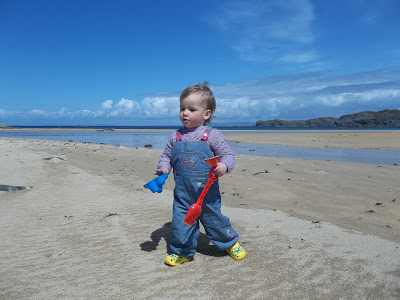 Kiloran Bay, Colonsay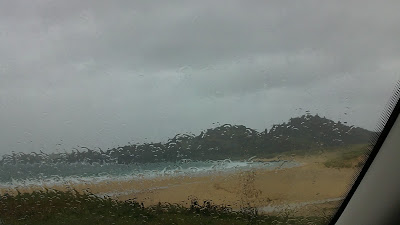 Torrential Rain, Kiloran Bay, Colonsay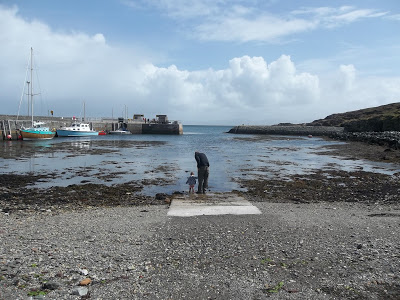 Scalasaig harbour, Colonsay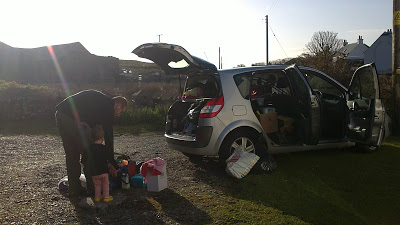 3D Car Tetris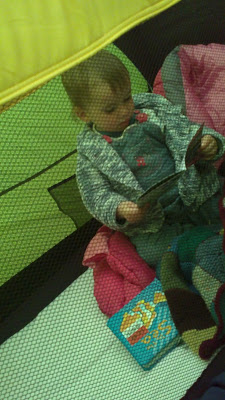 Catching up on some reading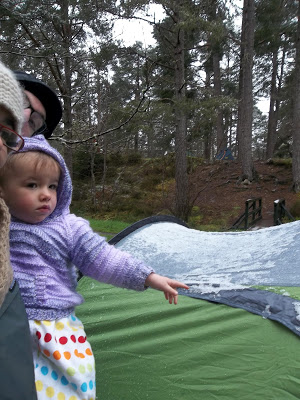 Waking up to snow, Rothiemurchus
I've tried not to include any foody photos in this roundup, as I've already written a couple about some of the things we ate and cooked. So if you'd like some scenic photos of bread and beaches, sausages and sand, camping stoves, caravans and youth hostel kitchens, then click
here (cooking locations)
,
here (lovely local foods and some of our own camping creations)
or
here (Beef Bourguignon made in a vacuum flask)
.
Night all - sorry for the photo overload!!!