Potato Cake - with a difference!
When someone says potato cake to you, you probably mentally conjure up a rosti, or a fishcake, or a tattie scone. Something savoury anyway and not really all that cakey.

Well this is the potato cake I made today!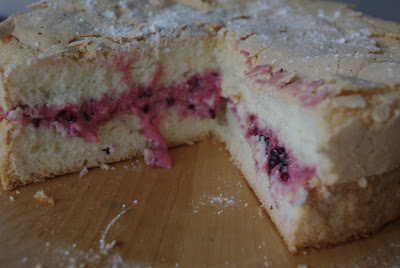 Now that's a proper cake. Sweet, fluffy, light, filled with fruity icing - oh, and made from potatoes. Yup, the only flour in it is potato flour.

If that sounds a bit weird and wacky to you, then does it convince you any more if I add that potato flour has been around for a long time, and is regularly used in Polish baking (and probably many other countries too!). It's just not something that we see on our supermarket shelves here, which is weird because it makes really good gluten free cake!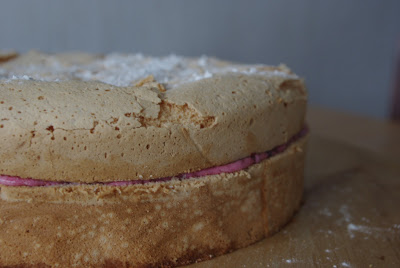 I've been doing some gluten free baking experiments recently in preparation for a wedding cake I'm making for the end of the month, and I have to confess that this one has left me feeling a little bit like a kitchen alchemist! Just that instead of turning base metals into gold, I've been turning spuds into sponge cake.

I used this recipe at Grain Free Living, and followed it exactly (opting for the arrowroot choice rather than tapioca).

For the filling I mashed some brambles that Mr E had gathered along the Water of Leith path this morning whilst duck-feeding with Mini-M. It's his second bramble foraging haul of the season, the first was a few days ago and we added them to some Elderflower Edinburgh Gin to make a fruity G&T.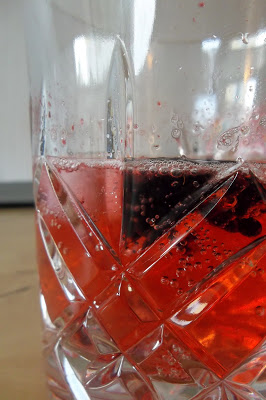 I made up a small amount of butter icing using dairy free margarine and icing sugar, then mixed the brambles in, spread it all over the middle of the cake, then dusted haphazardly with icing sugar. Done!