Maple Bacon and Stout Jam
This year we've made a LOT of jam. I say we, since Mr E was fully involved in the jam making process - be it sterilising, stirring, boiling, labelling, peeling, coring, chopping etc. At one point I think there were about 60 jars of it in our spare room, most of which were subsequently given as Christmas gifts.




How many jam recipe are there on my blog - very few - likewise chutney. Whilst this is called jam, it is probably almost a chutney. So I shall being to redress the lack of preserve recipes with this one.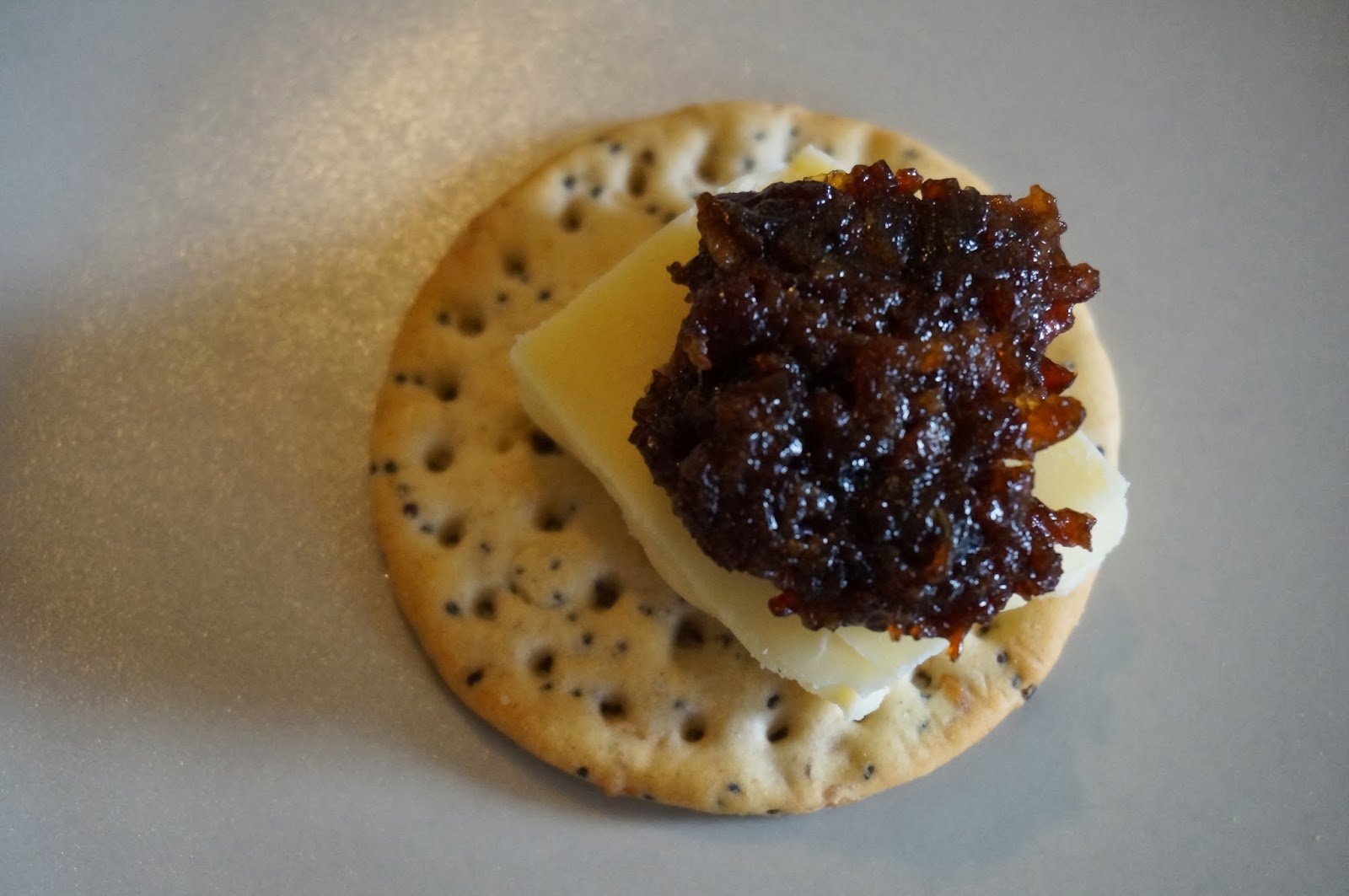 I made a single jar of this jam as part of Mr E's Christmas present. I was intrigued by the concept, but slightly sceptical whether or not it would work - and it did - deliciously.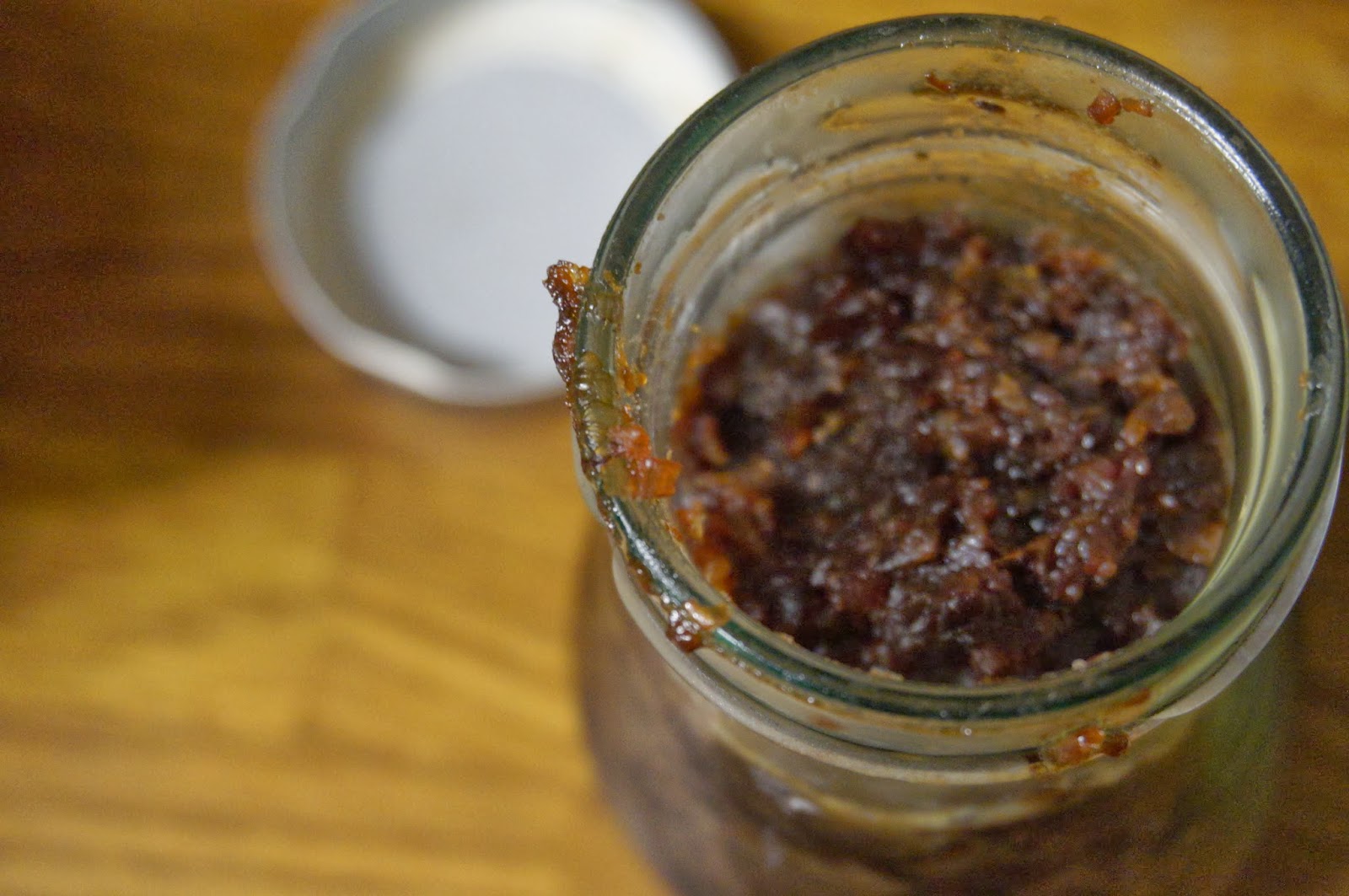 My plan had been to use a bottle of Mr E's homebrew stout, however he was a bit nervous of the quality, since he wasn't in the dark as to what I was planning for it, so instead he bought me a bottle of Guinness Foreign Extra Stout. I found some cinnamon maple cure bacon, and used that to give extra flavour, but you could just use regular bacon and add some spice yourself.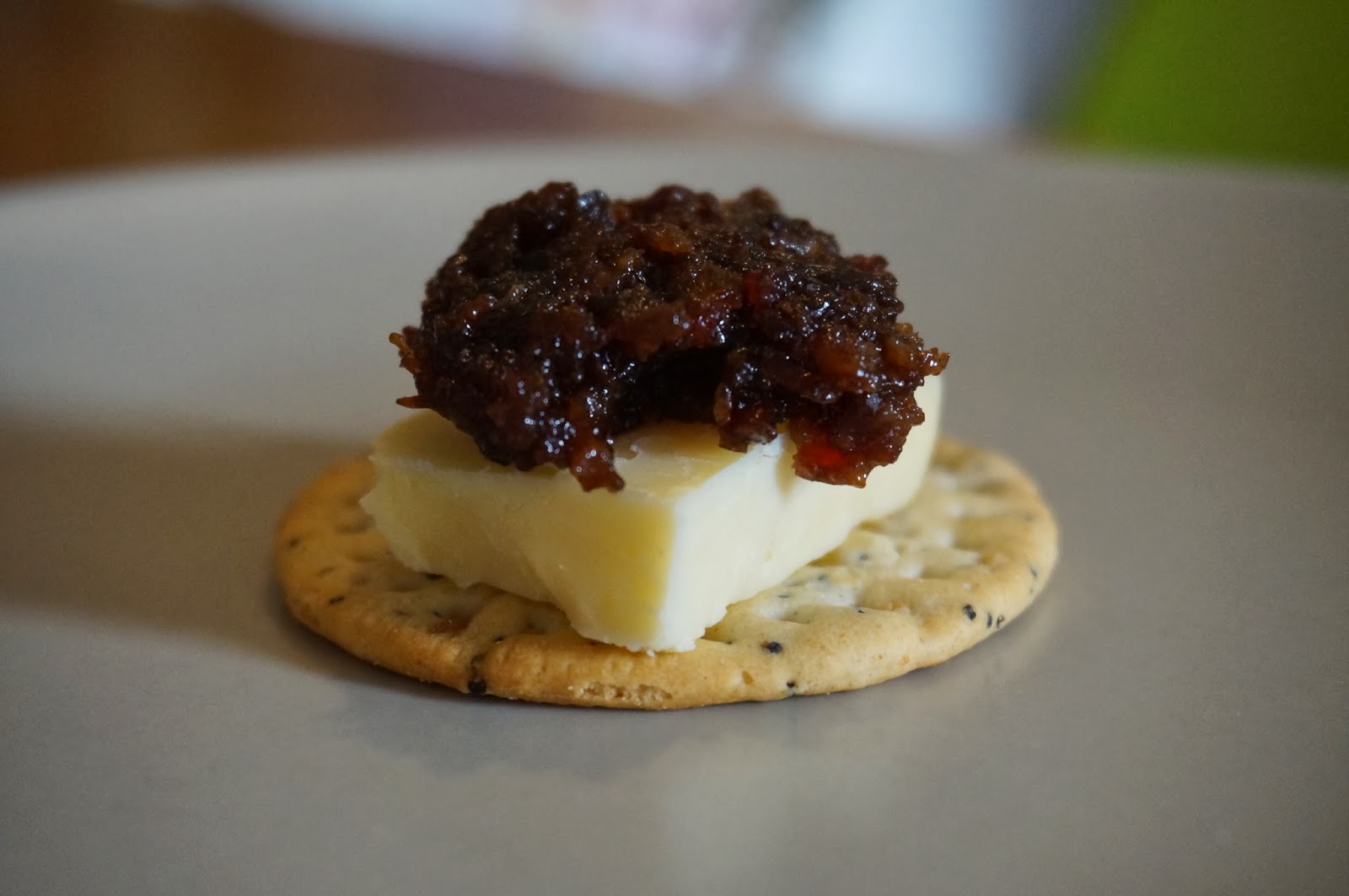 My inspiration came from
The Beeroness
- her recipe for
Beer and Bacon Jam
to be specific. Honestly, there are so many amazing recipes for cooking with beer on her site - beer inspiration!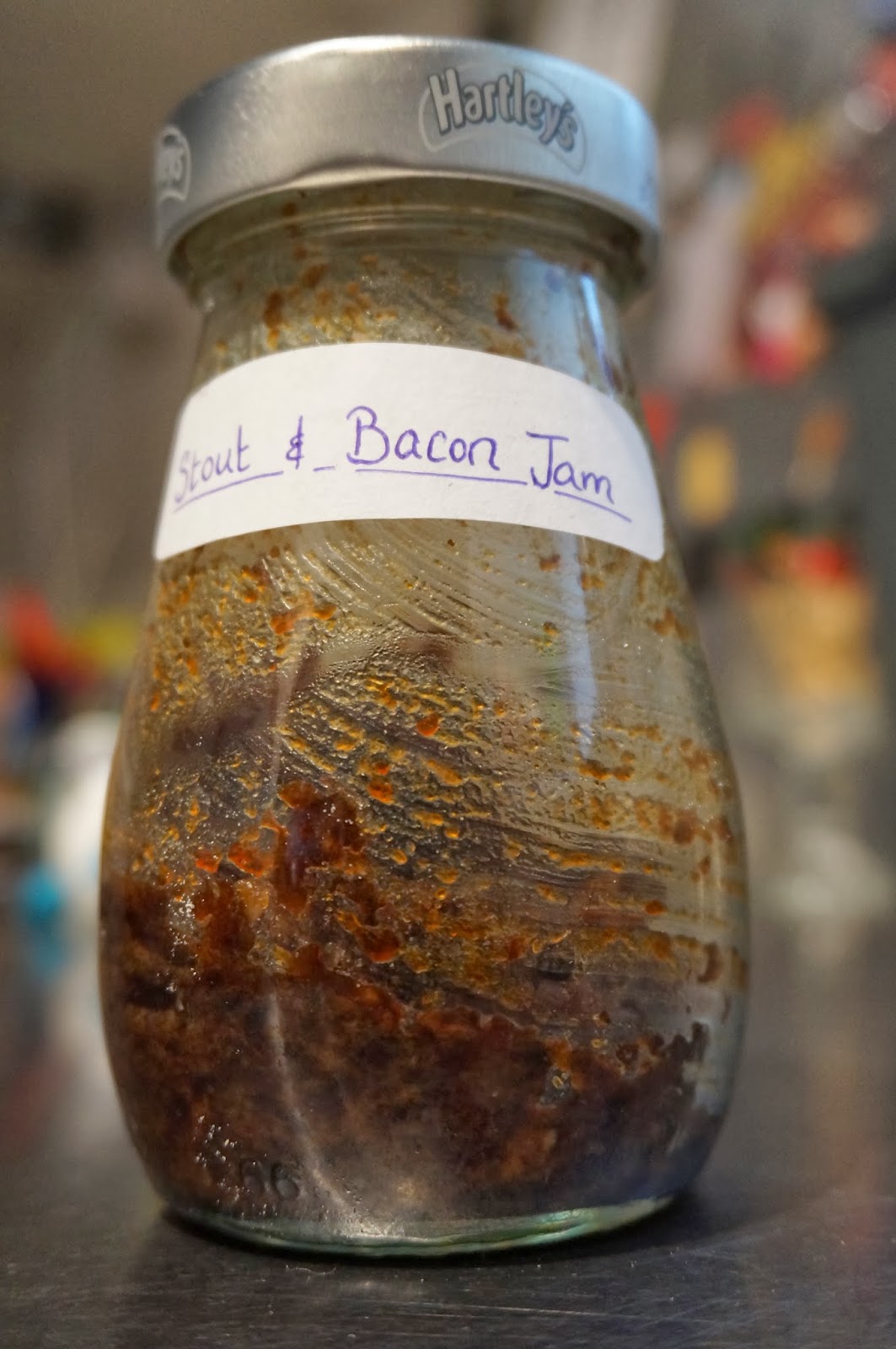 So without further ado, here is my take:
Maple Bacon & Stout Jam (makes 1x 400g jar)
240g maple cure bacon
1 tsp olive oil
1 medium onion
1 clove of garlic, peeled but left whole
1 cup of stout (that's 1x 330ml bottle, with a little left to sup as you go!)
1/2 cup apple cider vinegar
1/2 cup dark brown sugar
1 tbsp golden syrup
Heat the oil in a medium pan.
Chop the bacon into pieces and fry over a medium heat until browned.
Finely chop the onion, then add to the pan with the garlic clove.
Sautee for a few more minutes until the onion is softened.
Add the beer, vinegar, sugar and syrup and simmer for around half an hour.
Remove from the heat, take out the garlic clove and blitz with a hand blender to a chunky texture.
Return to the heat and continue to simmer until syrupy and thickened, then pour into a clean, warm, sterilised jar.
Seal and allow to cool, then keep in the fridge, where it will keep for around a month.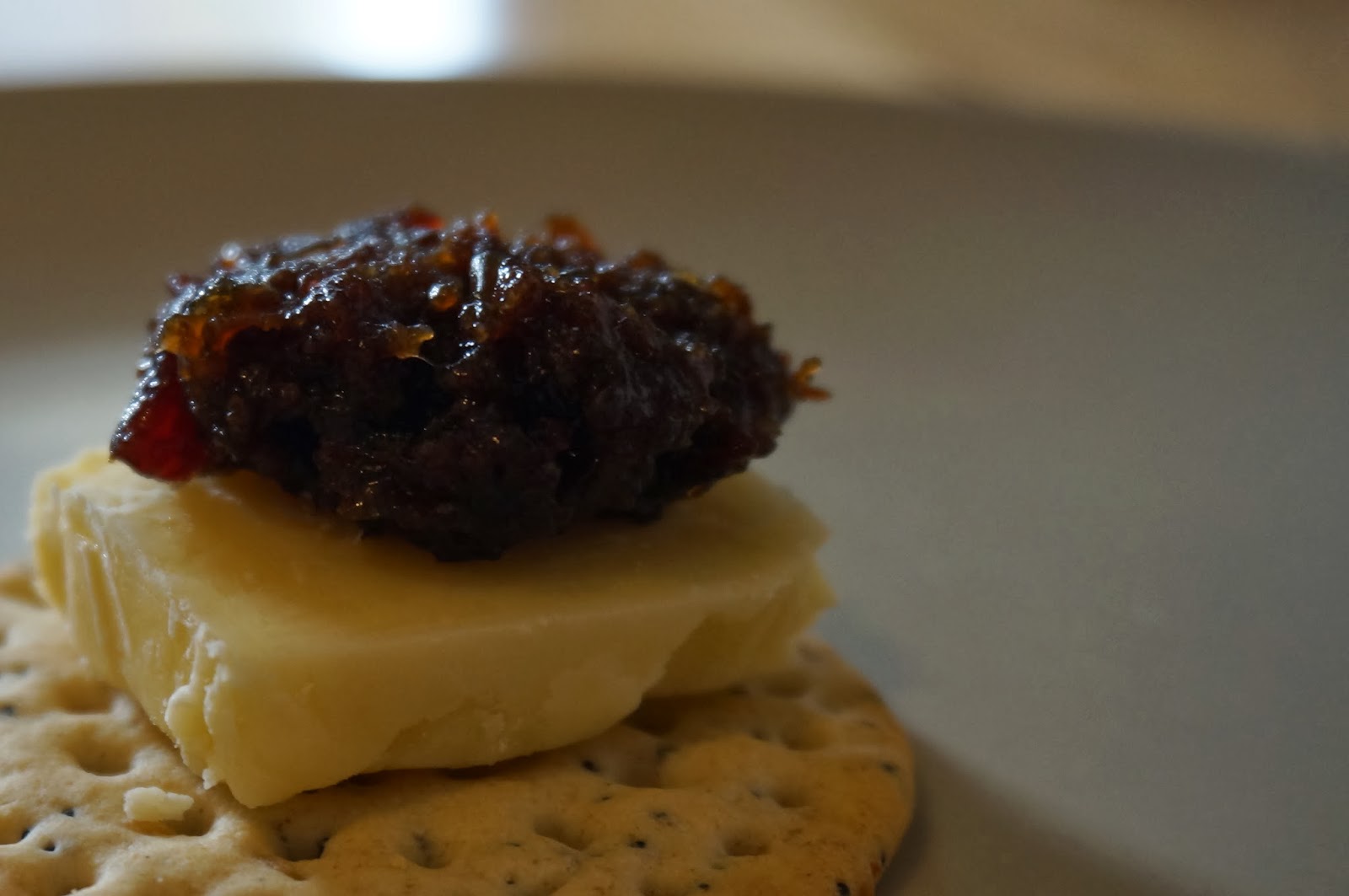 So how does it taste - sweet, savour, beer-y, bacon-y and very tasty based on the speed at which the jar disappeared! It has been sampled in a variety of foils, including (but not limited to)… straight from the spoon, on toast, on potato scones, on cheese and crackers, and controversially - on a bacon sandwich!