My New Year's Resolution: A Picture A Day, Week 1
Instead of making a useful New Year's resolution, mine is a bit abstract for 2011... to take a picture every day. I'm not limiting myself to just one picture mind you, but only one from each day will be blogged.
Since I'm no photographer, I freely admit now that some out of the 365 will be terrible, and a good few taken at about at 11pm at night of random things in the house, when I suddenly realise I've not snapped anything interesting during the day! But hopefully it will be an interesting way to document the year, and improve my photography skills in the process.
Unless I break it during the course of the year and have to replace it, all the pics will be taken on my wee point and click Kodak EasyShare C813, and possibly in times of desperation, my phone. But I'm not blaming the bad ones on lack of a fancy camera - they will be all my own fault!
January 1st
Me and the hubby - let's see how we look this time next year when Martha's mobile and causing chaos!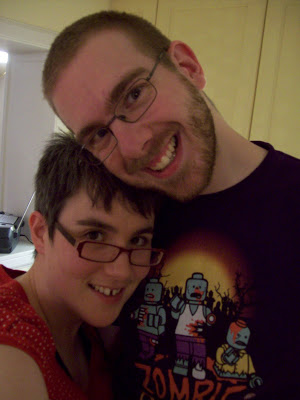 January 2nd
Waves on the beach at Dunbar taken on a daytrip from our holiday rental in Gullane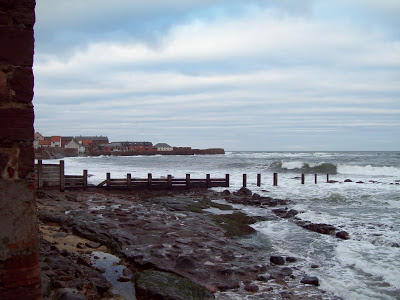 January 3rd
Friends came to visit us in Gullane - including Claire, who carried Martha on a rather chilly walk, to give our backs a rest. (Check out the AGA in the background - cooker envy!)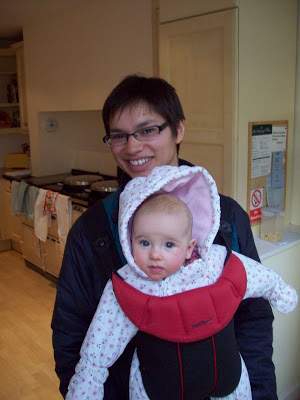 January 4th
Me, Jono and Lisa during a twilight walk at the John Muir Country Park - maybe by the end of the year I'll have perfected the art of self portraits too...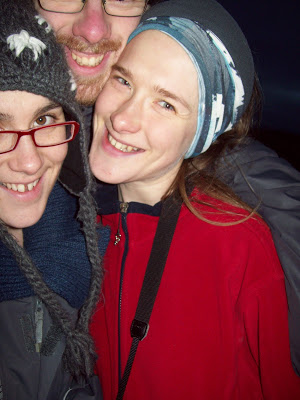 January 5th
5 days in and cheating already - this is technically 8 photos, which I stitched together. A panorama of the beach at Gullane on our last day before heading home.

January 6th
Pleasantly surprised to see the festive Poinsettia was still surviving after a week of neglect.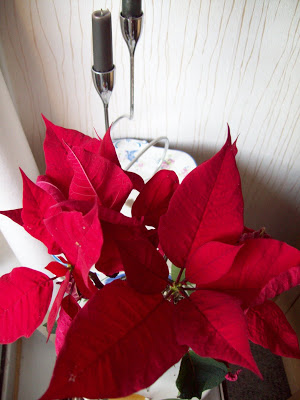 January 7th