Hmmm - so much for my plan of posting again this week before installment 2 of my daily photos. Best laid plans and all that. It's been a busy week, back to the usual 'routine' (by which I mean normal chaos rather than special holiday chaos). Our Christmas tree is still up - aiming to have it down by the 6th Feb! Hey ho - life goes on - going to justify it by saying I'm upholding a long standing family tradition, since my Mum has some Christmas decorations that have been up continuously for years!
So on to the photos...
8th January
The jelly beans of sadness. Well OK, they were actually pretty yummy, but not chocolate - still doing the dairy free thing :o(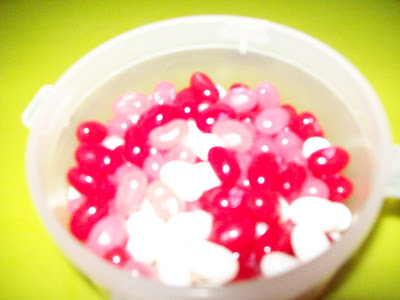 9th January
A cross-stitch I've had on the go for about 5 years. I'm hoping I'll get it done before Martha outgrows the Flower Fairies!
10th January
Oops - I broke the cooker! Somehow I opened the top oven and it fell off in my hand on the right hand side - if you look closely you can see it hanging squint. It has since thankfully been repaired by my multi-talented other half - phew.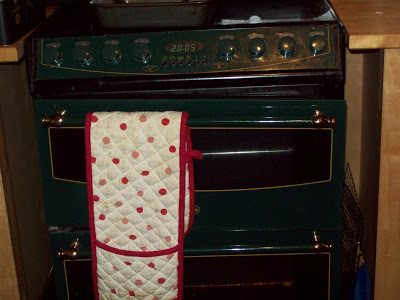 11th January
Martha with her new toy - very good for chewing and waving about apparently!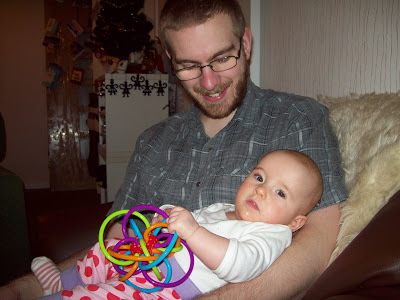 12th January
The Shore, Leith taken during a 15 minute baby-free evening wander for some fresh air after a very screamy day.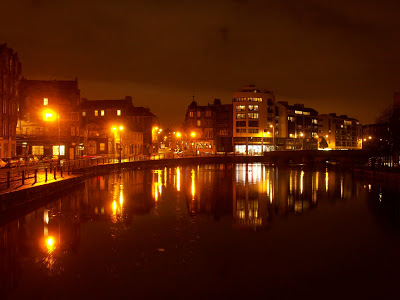 13th January
Mmm - Pomelo - a £1 Lidl bargain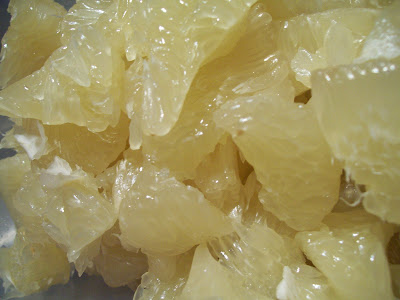 14th January
The view from the top level of the multi-storey car park at Ocean Terminal.