Here's this weeks pictures. It's been another hectic one - most of them seem to be! We seem to have a great skill at filling all of our available time with 'stuff', which makes life very interesting, fun and logistically challenging at times.
Saturday 16th April
Letters for posting - RSVPs and "thankyous" all written and sent :o)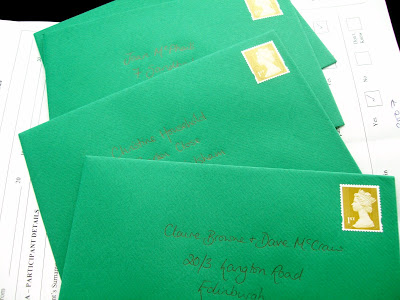 Sunday 17th April
We spent the day at the Borders Exploration Group Cuba 2012 leader selection day. The weather was stunning. These are the wind turbines at Soutra off the A68 on the way back.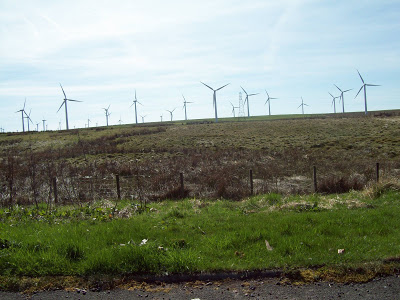 Monday 18th April
Mini-M looking super pleased with her newly developed sitting up skills.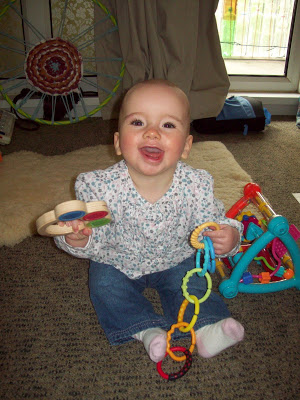 Tuesday 19th April
Another Mini-M shot - my view whilst pushing the buggy home - and her favourite way to travel is apparently with her socks off, one foot out in the open, chewing her teething rings.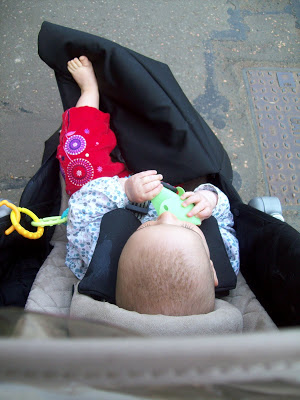 Wednesday 20th April
Nursery means... labelling possessions.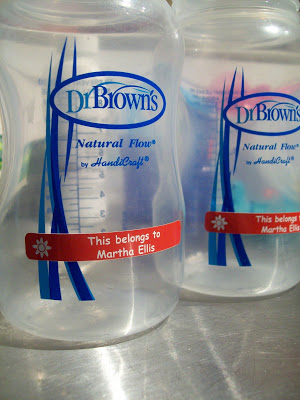 Thursday 21st April
An awful photo - this was supposed to be of cherry blossom 'snow' that was swirling around in the wind - just that every time I got my camera our, the wind dropped.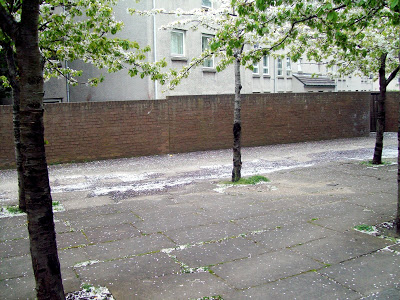 Friday 22nd April
Martha's 9 month birthday today! And a lovely visit from Claire (not pictured) and Kat (looking very shifty in this photo!). We made a pile of paper decorations from old trashy chick lit novels.