I can't believe it's less than a week since we came back from the Netherlands - seems like a lot longer! It's been a good week tho - with some nice surprises like free outdoor cinema showing, and lots of good friends and good company.
Here are the photos...
Saturday 11th June
Family photon deck on the ferry - it was somewhat blowy! - just before we arrived in North Shields, and actually taken by some kind Dutch people who took pity on my self timer antics.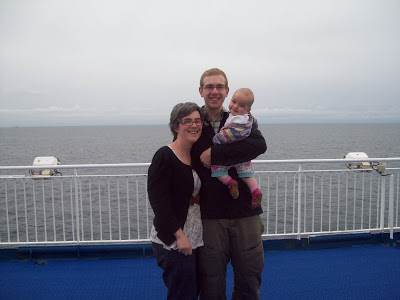 Sunday 12th June
Mini-M sitting in the proper child seat at the supermarket - no more baby seats needed!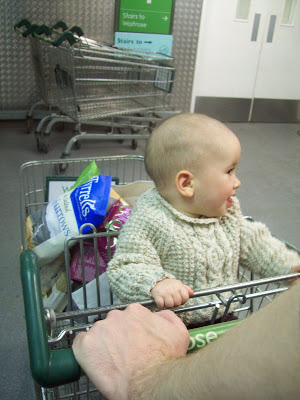 Monday 13th June
A yarn-bombed tree on Leith Links as part of the Leith Festival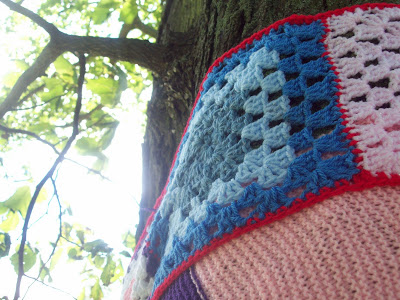 Tuesday 14th June
Mr E being fantastic and wonderful and cleaning squashed strawberries out of the carpet (whilst I very helpfully took photos) after a lovely but chaotic mum & baby lunch!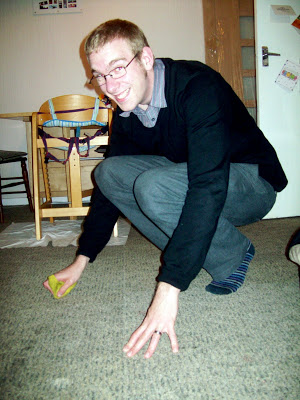 Wednesday 15th June
Mini-M made Mr E a father's day card at nursery :o) She put green paint handprints inside it... and of course on her jumper.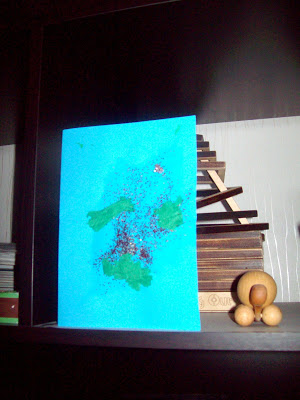 Thursday 16th June
This is what happens when you spend 9 months throwing up during pregnancy, then don't eat any dairy for another 8!!!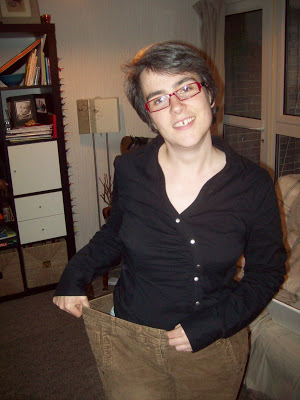 Friday 17th June
A lovely way to finish the week - free outdoor film screenings in St Andrew's Square as part of the Film Festival - Mini-M seemed to enjoy Shrek, and having her tea outside.