This week both Mr E and I were on holiday - cue general illness, domestic chaos and a lot less holidaying than originally planned.

Saturday 3rd September
Getting the photo week off to a bad start. I went into work on Saturday. I took a picture of my desk with my phone. My phone had some major technical issues (which will hopefully be resolved tomorrow) before I could upload said picture. So instead, here are some time travelling painted birds from one day in the future, taken at the Edinburgh Mela on Sunday 4th.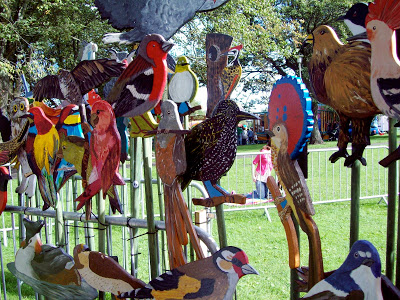 Sunday 4th September
Mini-M's first festival, complete with little pudgy wrist band! We all went to the Edinburgh Mela - curry was consumed, gospel choirs were boogied to, and many many things were waved to and shouted at from the rucksack - and all in glorious sunshine.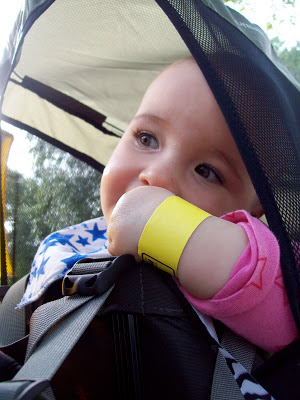 Monday 5th September
The Forth Rail Bridge taken from North Queensferry taken shortly after Mr E took Mini-M to visit Deep Sea World. By this point I was starting to feel a bit grotty so read my book in the car, because I'm rock and roll like that.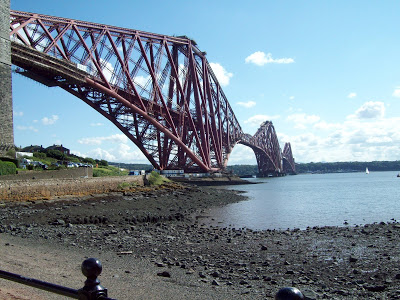 Tuesday 6th September
One dodgy tummy, one migraine, chucking it with rain... but we headed off anyway, and had a very wet picnic and walk at the Dunmore Pineapple. My self timer skills didn't stretch to getting us AND the giant stone pineapple in the picture unfortunately, so you'll just have to imagine it...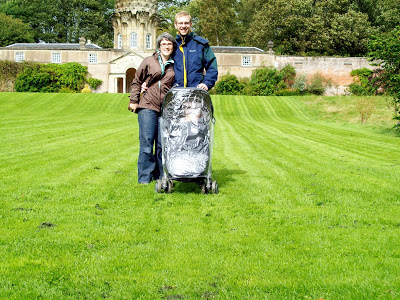 Wednesday 7th September
We spend the morning at MacRosty Park in Crieff. The kids playground is AMAZING, and comes complete with a toddler "climbing" slope, and this little pink cow was one of the hand holds. It makes me smile every time I look at it.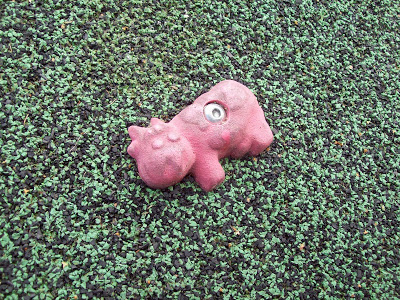 Thursday 8th September
"Pound Bakehouse" in Innerleithen - which seems to be a cross between a regular bakers and Poundland. I'm not sure whether or not to be in awe or scared of this concept...




Friday 9th September
This blogger looks tired - generally my demeanour at 10pm on a Friday night. Bring on the new season of QI and feet up.