Friday again! It's been a lovely sunny and hot week - very un-autumnal, but it does feel like a small compensation for some of the disgustingness of the "summer" we had. According to the forecaster tho, there will be frost and a chance of snow by the middle of next week - yikes! Hopefully Mini-M's wellies will arrive before then...

Saturday 24th September
Story time on the balcony - taken through the living room window before Mini-M and Mr E realised I was watching. Bunny knew all along though...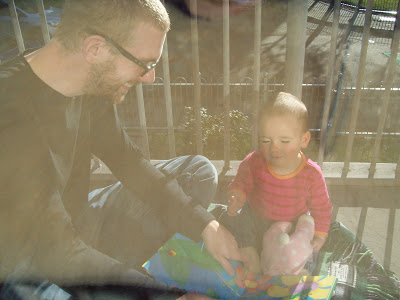 Sunday 25th September
Piglets at the East Coast Organics farm open day. Mini-M was OK with the piglets, but the pigs (and goats) provoked the sort of abject terror I would have thought should have been reserved for an approaching zombie army, rampaging hungry tigers, or a swarm of killer bees. So that's goats, pigs and cats on the epic fear list... and I suspect there may be more additions in the not too distant future!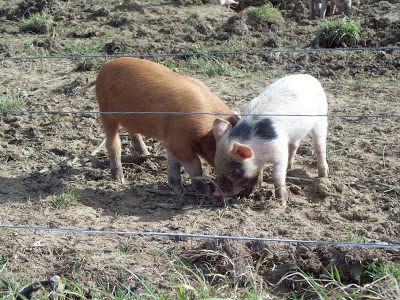 Monday 26th September
Working the hat, babygrow and slippers look. Quite a combination!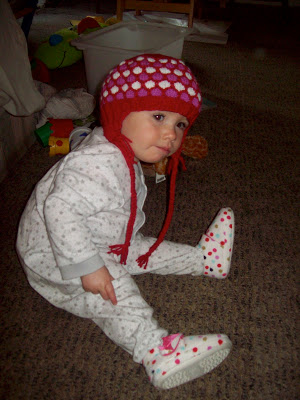 Tuesday 27th September
Spot the mistake - or is it?! Maybe a burguer is something entirely different - either way at £3 including chips, I'm pretty sure it's not worth risking the food poisoning and artery clogging to find out.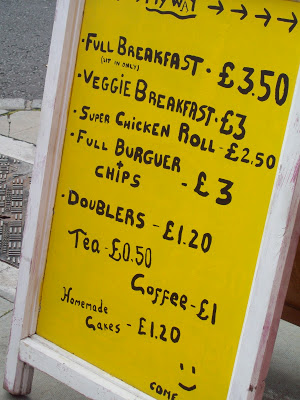 Wednesday 28th September
Jen the Giraffe wearing a hat - it's all about hats right now.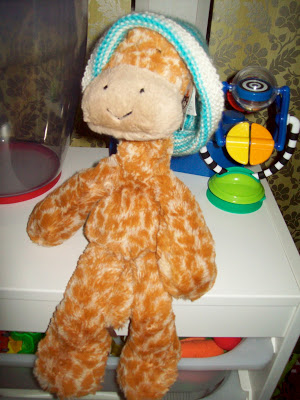 Thursday 29th September
A dairy-free fish pie concoction portioned up ready for freezing. Since it made 10 servings, that is pretty much a guarantee that Mini-M will hate it. Had it only made 1, it would have been an instant hit... Oh well - it can join the assortment of other food failures lurking in the freezer.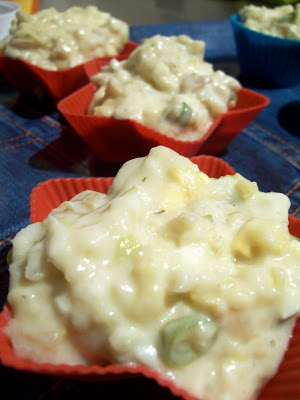 Friday 30th September
Making the most of the sunshine with a lunchtime picnic in Queen Street Gardens - Mr E and Mini-M came to meet me during my lunch break and we were joined by Mrs McC who was also in need of a brief office escape.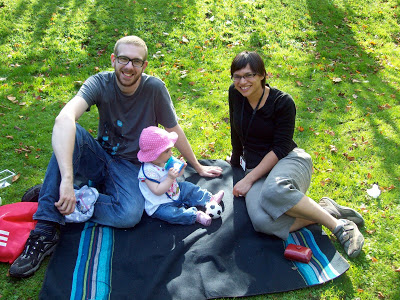 And that's it for another week!