This week has been a bad week photographically speaking - I'm confessing to two cheats. One because I forgot to take a picture on Monday, and took an extra one on Tuesday, and one because the picture I took on Wednesday was so uninspiring, I took an extra one on Thursday, which was a marginal improvement.
So for the 4th time, here is a snapshot of my week in pictures.
Saturday 22nd
Duplo Dad! This in one of the figures in Mini-M's baby Duplo set. An uncanny likeness to my other half. I have told her that not everyone is lucky enough to have a realistic Duplo dad ;o)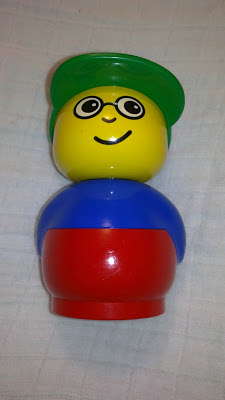 Sunday 23rd
This tongue twister is printed on an information board on the corner of Constitution Street and Queen Charlotte Street, in Leith, Edinburgh.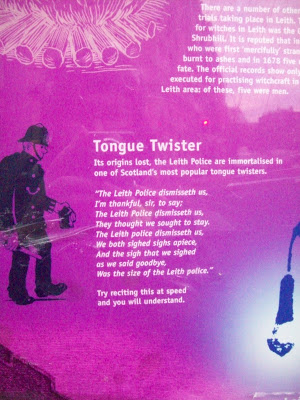 Monday 24th
The Lighthouse at Newhaven Harbour - a popular bugging walking destination.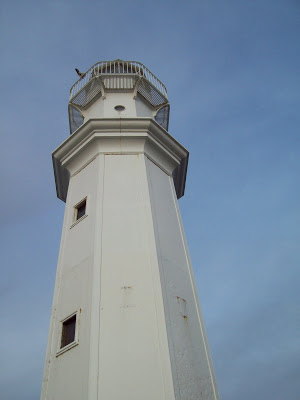 Tuesday 25th
Traffic lights and rain, through the car window on the way back from a cake delivery run.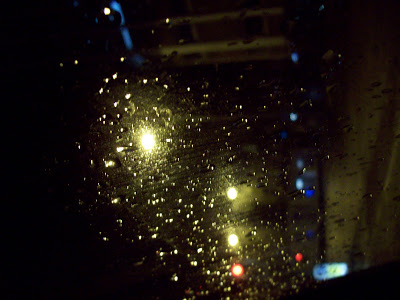 Wednesday 26th
Mini-M's newest toy which has shot to the top of her favourite chewing and general bashing about list - 'Sir Prance-a-Lot'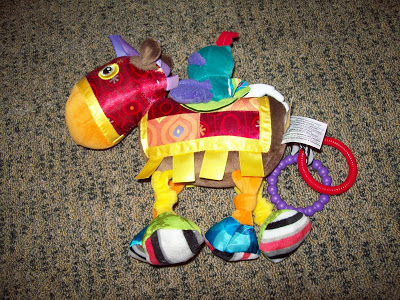 Thursday 27th
Lights on the 'Skandi Arctic' in Leith Docks -
which also featured in Week 1
. It's been in for a while, and there seems to be a lot of welding and angle grinding going on.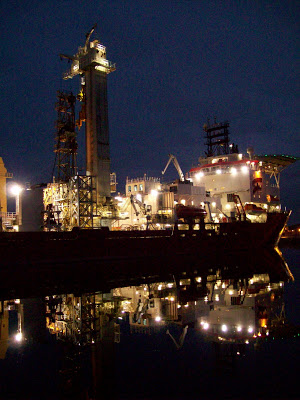 Friday 28th
South Leith Parish Church as it was getting dark, on the afternoon buggy walk.