We've both been on holiday this week (woop!) but have both had Mini-M's cold (yuck!) so we've been living quietly and not doing anything too adventurous.

So here are your 'holiday at home' photos

Saturday 15th October
Mini-M lounging in Princes Street Gardens with Auntie L, who very kindly babysat whilst Mr E and I went to Yo Sushi for an anniversary lunch.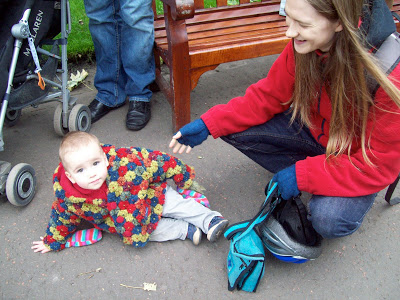 Sunday 16th October
My spider plant it flowering - it brightened up my otherwise useful but slightly un-fun Sunday afternoon at work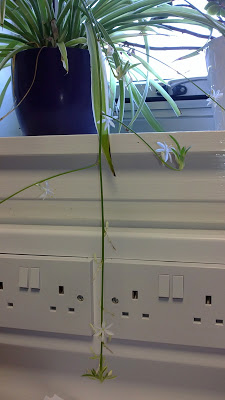 Monday 17th October
Rain, rain and more rain - taken from our front door. Didn't manage to capture the huge bow wave as the bus went through the puddle at the junction, but I'm very glad I wasn't a pedestrian at that moment!




Tuesday 18th October
Mini-M participating in some pre-bedtime gambling... looks like she won!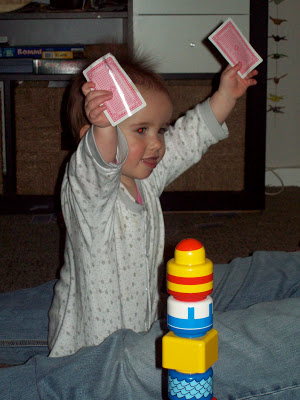 Wednesday 19th October
Two of my most commonly used pet names for Mini-M (apart from Mini-M) in one vegetable - munchkin and pumpkin. If I added the other two - chickpea and sausage (yes, I realise writing this that my choices are a bit odd...) it would make a pretty decent casserole. Haven't quite got my head around whether or not that would be cannibalistic yet!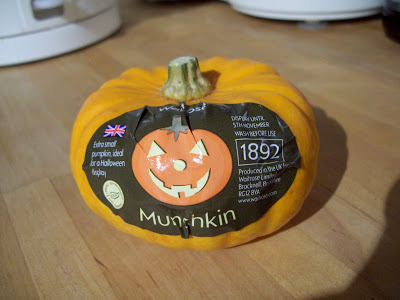 Thursday 20th October
Fed up of being repeatedly soaked, I bit the bullet and bought a new waterproof coat. Lets hope it holds out a bit better than the last one...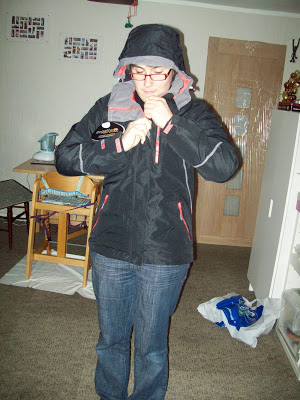 Friday 21st October
Puddle stomping on the balcony :o)