Pretty & Pink: Strawberry Rice Pudding






A quick post of some strawberry rice pudding I made for Mini-M.

It was made with ground rice (which I found in the back of the fridge left over from some shortbread making in the distant past), and the juice (not syrup) from a tin of strawberries, which appears to be a mixture of strawberry and pear juice.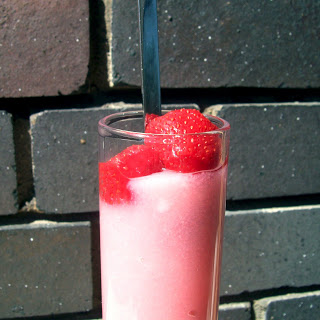 I cooked it on the hob first, then baked it, because... well that's what the instructions said to do. But actually that just created an epic skin on the top, which I then chucked out, because it wasn't very baby friendly. Future ground rice puds (to use up the rest of the box) will definitely be hob only. Since the sun was shining I took it out onto the balcony to photograph, and added a few of the tinned strawberries on to the top to pretty it up a bit - the rest of them went in a 'squishy' fruit salad, along with mandarin segments and mango, which I divided up and froze in Mini-M sized portions.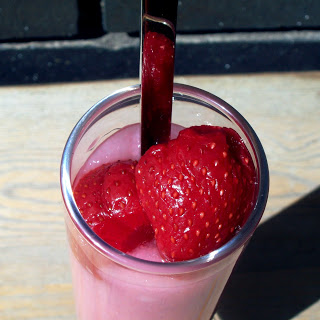 I used 3 dessertspoons of ground rice, and the juice from 1 400g tin of strawberries (I'm guessing it's about 250ml). I heated the juice, then sprinkled the ground rice over the top, and stirred quickly until it was all incorporated, then cooked over a low heat until it thickened. Job done! This also freezes well in individual baby sized portions.