What do woodland creatures taste like?!
Squirrels and rabbits feature largely in our life currently. They make regular appearances in many of Mini-M's story books. We look for them when we're out walking 'keeping eyes open' in the words of the little lady herself. Oh yeah - and recently we've tried eating them!

I made rabbit chilli a month or so ago, cooked with cornmeal dumplings, and it was absolutely delicious.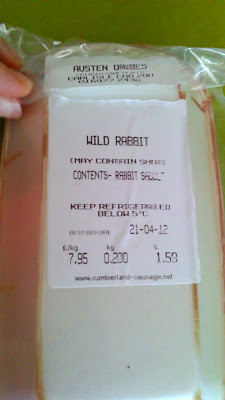 At £7.95/kg rabbit = budget friendly. Half the price of chicken!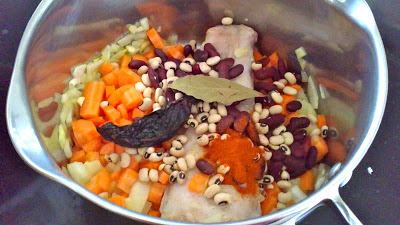 Bunny browned and veggies and spices added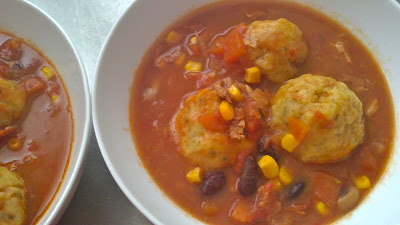 Yum! A cross between chilli and soup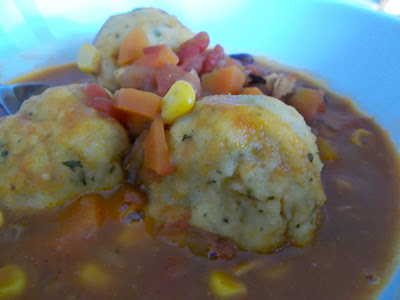 Dumpling close-up

Then even more excitingly, when I took a buggy walk to Stockbridge Market on Sunday, look what I found...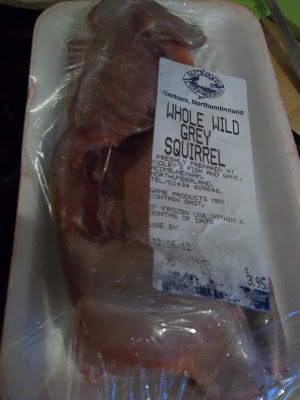 The long-coveted squirrel

Mr E has wanted to try squirrel for ages, so thanks to Ridleys Fish & Game, squirrel chilli was on the menu for dinner on Monday.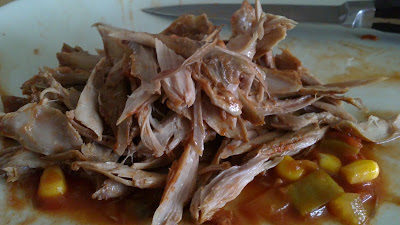 After simmering away, the squirrel meat was stripped from the bones ready to go back in to the pot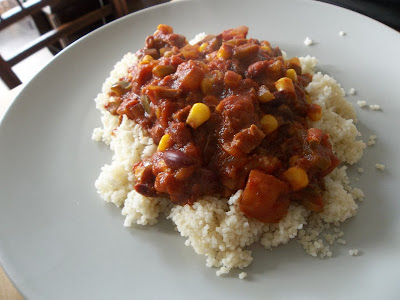 Squirrel chilli, served with couscous because we'd run out of rice!

No recipes because, well, I didn't write them down, and they were a bit haphazard. But you all know how to make chilli right? Onions, garlic, chilli, tomatoes, kidney beans then whatever else you have kicking about!

The squirrel version had some runner beans thrown in, and was made with tinned kidney beans and had a couple of squares of dark chocolate melted in at the end. The rabbit one was made with dried kidney and pinto beans and a smoky dried chipotle chilli.

They were both delicious. I'll definitely be cooking more rabbit and chilli in the future.